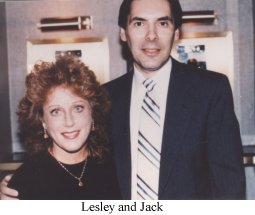 Join the
Lesley Gore International Fan Club
Lesley Gore's only officially recognized and approved fan club.
Continuously operated by Jack Natoli, President, since 1965.

New members receive:
2 8x10 black-and-white photos.
2 5x7 black-and-white photos.
2 color postcard-sized photos.
An official membership card.
A complete biography.
A complete discography (singles and albums).
A welcome letter from Lesley.
A quarterly newsletter (4 per year) featuring updated information.
Free classified ads in the newsletter.
Other mailings which may become available during the year.
Your questions answered personally and through the newsletter.
If you would like to become a member of the Official Lesley Gore International Fan Club, please send a check or money order (PAYABLE TO JACK NATOLI, NOT THE FAN CLUB). Include the following information:
Name
Address
Telephone
E-Mail
Birthday

DUES: For First Year Members)
U.S.: $9.00 (Renewals: $8.00)
Canada: $13.00 (Renewals: $12.00)
Foreign: $15.00 (Renewals: $14.00)
All dues are payable in US funds drawn on a US bank only.

Click here for a membership application form you can print out, fill out, and mail in.

Lesley Gore International Fan Club
Jack Natoli, President
PO Box 1548
Ocean Pines, MD 21811-5548
Phone: 410-208-6369, Fax: 410-208-6967